Peter O'Malley specialises in Alternative Dispute Resolution (ADR) for the commercial sector, with an emphasis on construction disputes. A chartered architect and arbitrator, Peter was previously a founding and senior partner of a leading international architect's practice. During this time he worked on a wide range of commercial projects across the world.
Peter O'Malley offers a full range of services and is a qualified arbitrator, adjudicator, conciliator and mediator. Peter completed his studies in Dublin, Oxford and London and is a Fellow of the Chartered Institute of Arbitrators (Ciarb) where he is currently the Chair of the Ireland Branch. He is an accomplished public speaker and lecturer on construction subjects. He is presently part of the sub-committee responsible for the introduction of adjudication courses in Ireland in 2023.
Peter is on the dispute resolution panels for the Construction Industry Federation (CIF), the Chartered Institute of Arbitrators (Ciarb), the Construction Industry Council (CIC) and the Royal Institute of the Architects of Ireland (RIAI) as an Arbitrator, Adjudicator, Conciliator and Mediator.
Peter is also a member of the Construction Contracts Adjudication Panel established by the Department of Enterprise, Trade and Employment under of the Construction Contracts Act 2013.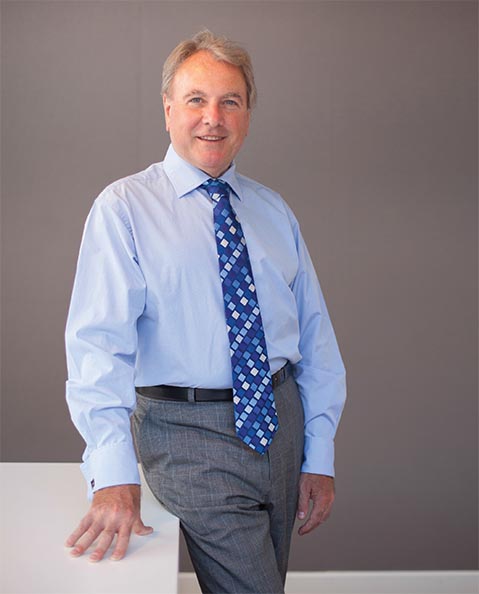 "Controversial
disputes are a part of
democratic culture."
Angela Merkel,
German politician
Resources
Comparison of primary dispute resolution processes
Alternative Dispute Resolution (ADR) is the umbrella term that includes all dispute resolution processes, apart from litigation. As an alternative to the lengthy and costly process of litigation, ADR receives strong support from the courts. Every dispute is different in nature. The choice of ADR methods allows parties to choose the resolution process that best suits their needs, in either a consensual agreed decision or an imposed decision forum.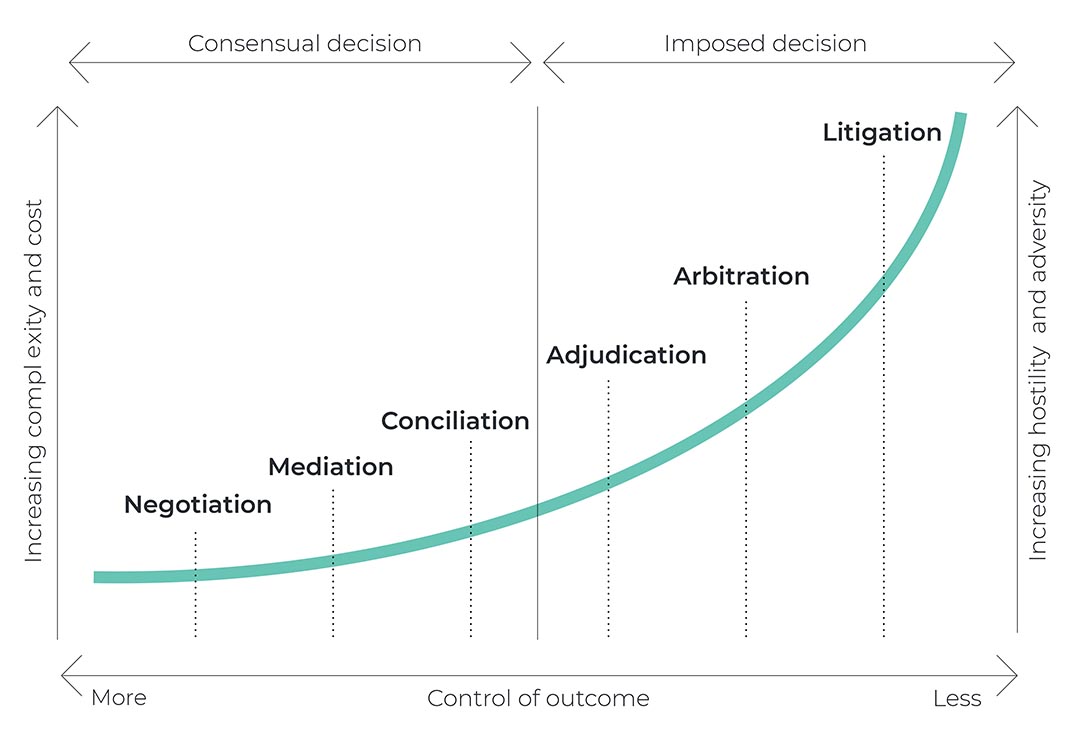 Range of Alternative Dispute Resolution processes
Alternative Dispute Resolution (ADR) provides a range of processes to suit the needs of the individual dispute. A consensual outcome is achieved when the parties agree a solution, sometimes with the assistance of an independent third party. A recommended outcome is arrived at when a third party investigates and then recommends a solution which the parties do not have to accept. The imposed outcome is the result of a third party deciding upon the dispute which is then binding upon the parties.