Resources
Adjudication timeline
The timeline and milestones of the adjudication process are dictated under the Construction Contracts Act 2013. Adjudication is a fast process, but it requires meticulous and careful preparation of evidence. If there is an error in preparation there is little or no opportunity to make a correction before its consequences are reflected in the adjudicator's decision. The ability for the referring party to fully prepare in advance of issuing a Notice of intent to refer the dispute to adjudication, and the lesser time for the Respondent to compile and submit its response, results in a process that can favour the referring party.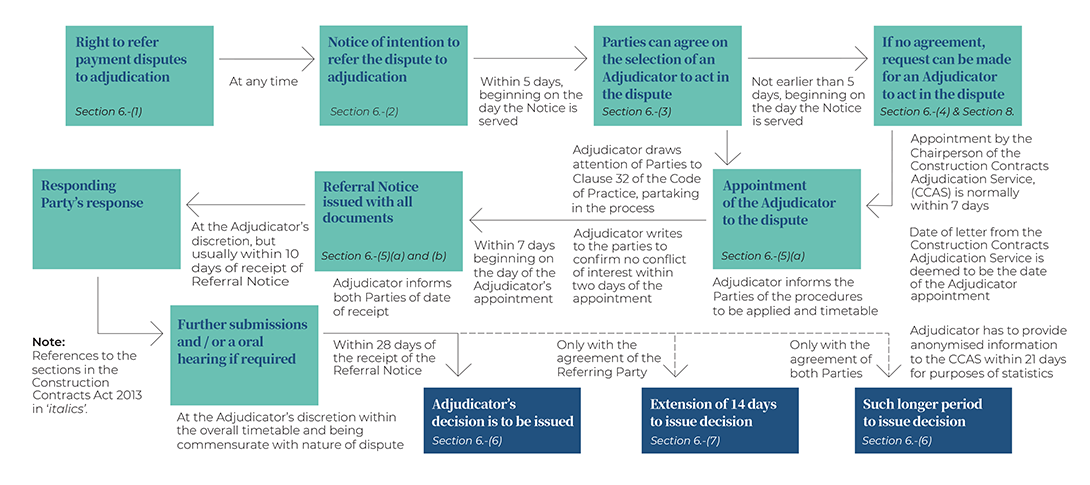 Comparison of primary dispute resolution methods
Alternative Dispute Resolution (ADR) is the umbrella term that includes all dispute resolution methods, apart from litigation. As an alternative to the lengthy and costly process of litigation, ADR receives strong support from the courts. Every dispute is different in nature. The choice of ADR methods allows parties to choose the resolution method that best suits their needs, in either a consensual agreed decision or an imposed decision forum.